November 12-19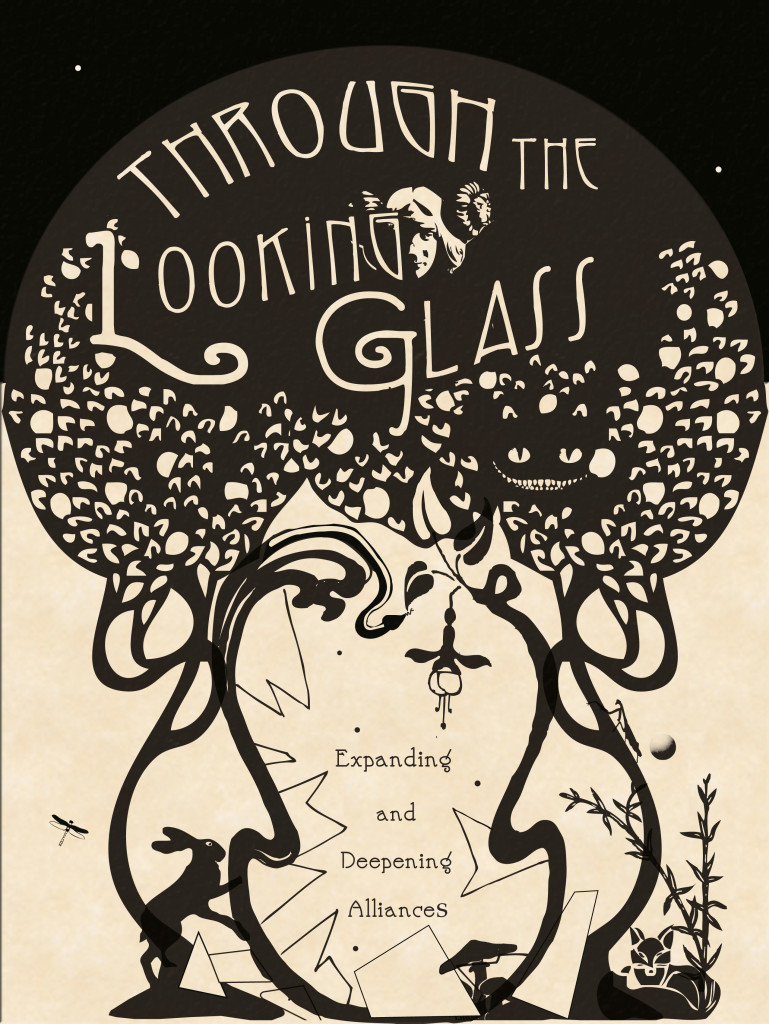 Intention: We step through the looking glass, expanding and deepening alliances, to manifest transformation in the worlds.
A week between the worlds creates the opportunity to journey to alternate realms, deepening truth and power in Alliances and seeking wisdom and strength from the Spirits of the Land, the Fae, the Ancestors, and the Elemental forces. Using some of the familiar archetypes from Lewis Carroll's Alice in Wonderland and Through the Looking Glass, we create a unique adventure of magic, story, and challenge.
Tejas Web has been actively working to Shatter the Illusions that inhibit us from manifesting the changes that we need in our lives, our communities, and for the world in this shifting age. At WitchCamp, we will step through the portal and engage in deep magic and healing with our spiritual allies, ancestors, and descendants.
WitchCamp is a week-long intensive in the Reclaiming Tradition. Tejas Web has previously created 13 camps, and we are pleased to offer a new camp in Samhain season in our beloved Texas Hill Country. Located on a beautiful ranch of 40 wild acres near Wimberley, the new camp venue offers comfortable indoor accommodations, shaded private camping, delicious food, and deep magical instruction and ritual in a community setting. No drugs or alcohol at this mind-altering event.