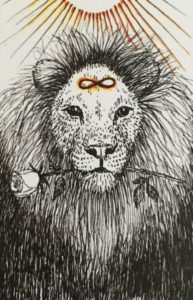 This Beltane ritual will be held:
Sunday, April 29, 2018
5:00 p.m.
Garrison Park, 6001 Manchaca, Austin 78745
Our intent for this ritual: In this Beltane season, we call upon the archetypal wisdom of the Magician, Strength and the Devil.
The Magician asks us: What is your will? Strength asks us: How strong is your desire? The Devil asks: How can your will and your desire serve your truth and power?
Ritual attire is encouraged but not required. We will be offering a walking trance in this ritual so the ritual is suitable for children who would be mystified by a walking trance, rather than bored by it. If you choose, you can also experience and participate in the trance seated or standing.
We'll share a bit of fruit to ground after ritual. Please bring whatever you need to drink (noting that the ritual is drug and alcohol free) and, if you like, a chair or mat on which to sit.
DIRECTIONS TO THE BELTANE RITUAL AT GARRISON DISTRICT PARK
Turn into the Park from Manchaca Rd. and take an immediate right. Follow the road around and back toward the far end of the park. Park in the lot across from the athletic fields. Take the trail to the left of the restrooms up a slight hill towards the trees and the group shelter. The ritual will be at or around the shelter. You should be able to follow the sound of the drumming calling you to the ritual space.
If you look 6001 Manchaca Rd. Austin up on google maps and choose the satellite view, you can see how to follow the road to the parking area. The shelter itself looks like a blue rectangle to the right of the trail.
Hope to see you there!