Tejas Web Ritual for Lammas 2017
Saturday July 29, inside The VORTEX, 2307 Manor Rd., Austin
Gate opens at 1:00 pm; ritual starts at 1:30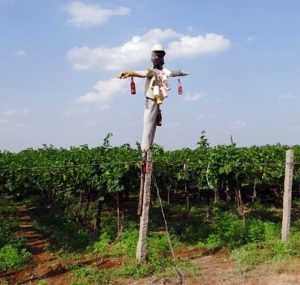 Join Tejas Web to make magic for the sabbat of Lammas! Our intention for this ritual is:
In this time of the first harvest, we look to our hearts, our faith and our magic to protect and sustain us.
Lammas was traditionally the time of the first harvest, when our ancestors rejoiced in the first fruits of the land, and hoped for the later harvests that would secure them against the scarcity of winter.
In central Texas, a climate very different from the lands where Lammas originated, we observe a different harvest calendar, but we still find ourselves poised between what we have produced and accomplished–and what is still to come, what we still need to sustain ourselves. What is needed to make the full harvest? What do we love and want to protect? In this ritual we'll do some spellcrafting to create protective magic for what we love, and charge our spells of protection.
This will be a short, simple, fun, family-friendly ritual, and we will also create powerful magic. The bar space in the VORTEX will offer us welcome shelter from the heat of high summer (the bar will not be open for business while we're there).
Please:
Bring water or what you want to drink
Bring a snack or finger food to share after the ritual
All Tejas Web events are drug- and alcohol-free. There's no charge for admission to the ritual, but donations are gratefully accepted. We hope to see you in the Lammas circle!